DIGITAL ECONOMY AND SOCIETY
STATISTICS
Follow DIGITAL Canada Statistics:
Sign up to My StatCan to get updates in real-time.Bringing together data, tools and reports from across the government to provide you the latest information on digital economy and society.
Find data on

Cyber security and cybercrime
E-commerce
Information and communications technology sector
Internet use
Telecommunications
Television and radio industries
More related subjects: Digital economy and society
Features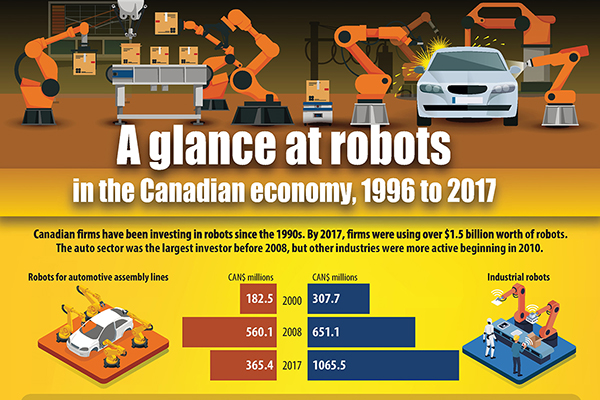 Articles and publications
Economic accountsPricesCyber security and cybercrimeInternet use by individuals and householdsOther Internet and digital technologies use by businesses
Data tables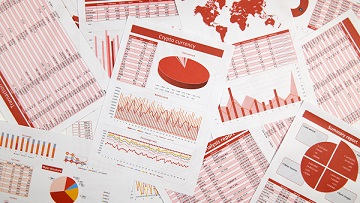 E-commerce: International tradeE-commerce: Business and consumer servicesE-commerce: Business retail salesE-commerce: Individual and household online shoppingE-commerce: Business online sales and purchasesOther Internet use by individuals and householdsOther Internet and digital technologies use by businessesPrice indexesCyber security and cybercrimeBrowse all data tables
Infographics and other visualizations
Infographics
Interactive data visualizations
Surveys of individuals and households
The Canadian Internet Use Survey (CIUS) measures household access to the Internet and the online behaviour, including intensity of Internet use, online security, privacy and trust, and e-commerce.
The General Social Survey provides a variety of data on social trends, including some data on technology use and victimization online.
The Digital Economy Survey (DES) was a one-time survey that measured purchases and use of digital products.
Surveys of businesses
The Canadian Survey of Cyber Security and Cybercrime (CSCSC) measures the impact of cybercrime on Canadian businesses and examines the measures businesses use to prevent and recover from cyber security incidents.
Browse releases from the CSCSC
The Survey of Digital Technology and Internet Use (SDTIU) measures the impact of technologies, including the Internet and specific information and communication technologies (ICTs), on the operation of Canadian enterprises.
Browse releases from the SDTIU
Digital economy and society statistics in an international context
Additional resources
Feedback
What do you want to see on this page? Fill out our feedback form to let us know.